Junk removal is an inevitable task that we all have to undertake occasionally, as we all need to free up space or dispose of bulky items such as furniture, which can be quite cumbersome to move single-handedly. When it comes to discarding a couch, loveseat, or sofa, the cost is subject to variation based on several straightforward factors. In this article, we'll delve into everything you need to know about the price of junk removal for a couch.
And if you live in Stockton, CA, and need to get rid of your couch or any old furniture, our team is here to help. Give us a call for a free quote today.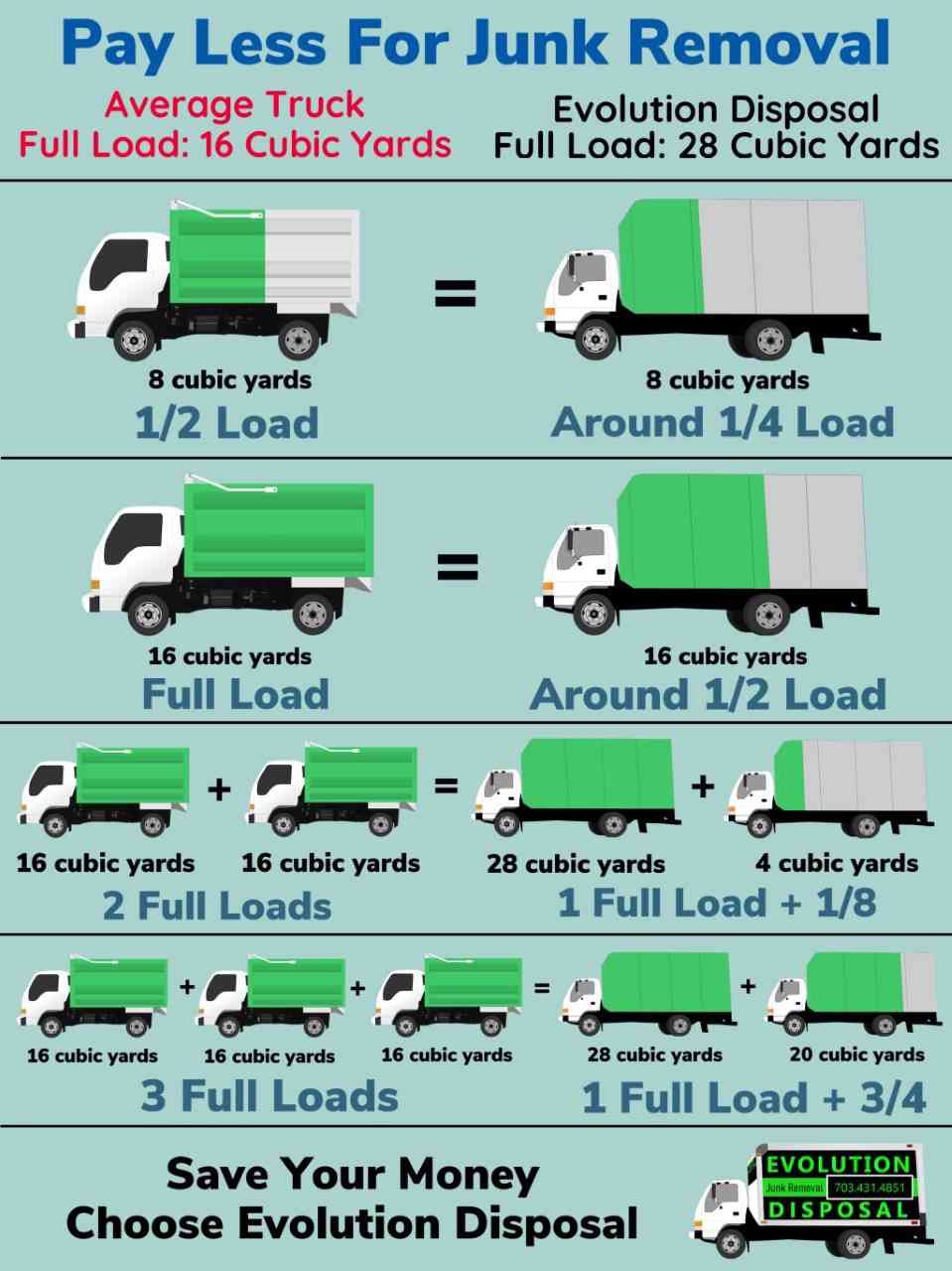 1. The Average Cost of Junk Removal
The price range for junk removal services averages between $70 to $570, but it's important to be aware that removing furniture may incur additional expenses. For instance, eliminating a couch could set you back anywhere from $75 to $250, contingent upon its dimensions and weight. It is worth noting that some companies bill by the truckload or the volume of items being extracted, and there may also be landfill fees associated with furniture disposal. Ultimately, despite the seemingly steep costs, junk removal services represent a practical and effective solution to tidying up one's living space.
2. Junk Removal Costs for Furniture
When it comes to removing furniture, the cost can vary depending on the size and weight of the piece. On average, a single large item like a couch can cost around $75 to be hauled away by a junk removal company. However, larger and heavier items may cost up to $600 due to the additional labor required. Generally, the cost of furniture removal falls between $100 and $600, with most homeowners spending between $150 and $350. It's important to note that landfill charges may apply for furniture disposal, which can add to the overall cost. When considering junk removal, it's essential to research and compare pricing to ensure you're getting the best deal possible.
3. How much does it cost to remove a Couch?
So, how much does it cost to remove a couch? As previously mentioned, junk removal companies typically charge a minimum of $75 for furniture removal, with larger pieces like sofas costing even more. For example, 1-800-Got-Junk has a minimum charge of $129 for a sofa, while Thumbtack specialists charge between $150-$230. It's important to keep in mind that the cost of couch removal can vary based on factors like the size and weight of the piece, as well as how difficult it is to carry. It's also worth considering landfill charges, as disposing of furniture in a landfill can cost between $100-$600 depending on the piece.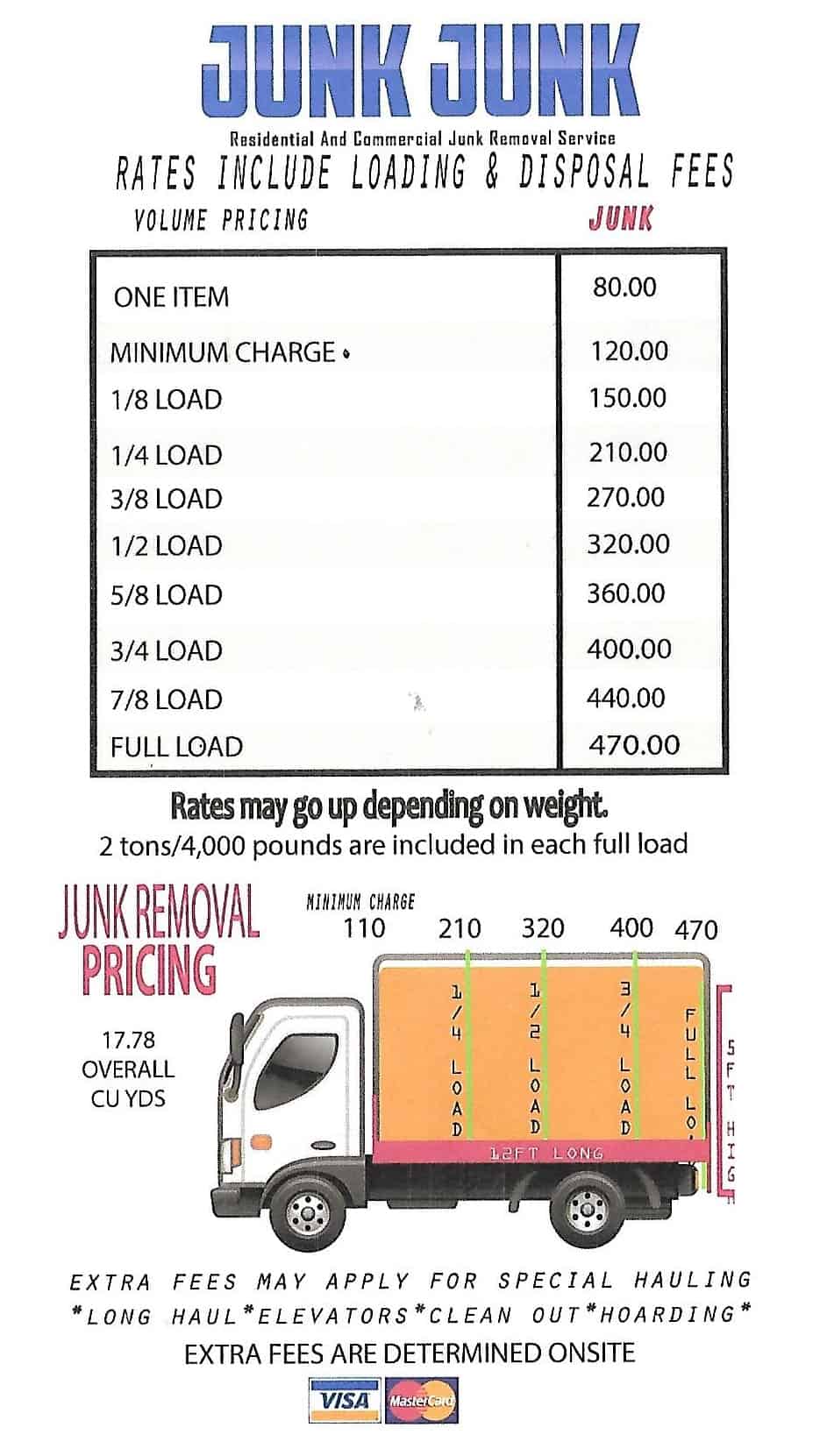 4. Pricing Chart for Junk Removal
The pricing for junk removal is subject to variation contingent on the size and category of the item being eliminated. For instance, removing a sofa or couch professionally may carry a cost ranging from $75 to $160. Certain companies may provide a flat fee for common items such as sofas, typically ranging from $175 to $275 for haul-off and disposal. Conversely, disposing of a full truckload of junk may range between $600 and $700. Nationally, the average cost for furniture removal typically lies between $100 to $200. It is worth noting that some companies do not impose minimum or maximum fees, whereas others may bill based on the materials' weight. Moreover, the charges for landfill fees concerning furniture disposal may fluctuate, making it crucial to conduct thorough research before arriving at a decision.
5. Minimum and Maximum Junk Removal Costs
There exists a range of pricing options to consider in relation to junk removal expenses. In the United States, most companies levy fees of no less than $50-$125. On average, the cost of eliminating furniture falls within the range of approximately $75-$250. However, specific items, such as a sofa, may attract an extra charge. The bare minimum cost of extracting furniture via a junk removal company amounts to $75, and this can escalate up to $600 for more sizable loads, depending on the type of item. Ultimately, the cost of furniture or junk removal typically hinges on the materials being extracted and the volume of space they take up. It is important to bear in mind that landfills may also impose disposal fees for items such as furniture, with the charges varying from $10-$40 per piece.
7. Junk Removal Costs by Truckload
When it comes to junk removal, the size of the load can have a big impact on the cost. Most companies determine their pricing based on volume, with a one-eighth truckload minimum. If you're looking to get rid of an old couch, you may only need a small section of the truck, which could cost around $90. However, if you have a larger load, like a full truckload, you can expect to pay anywhere from $400 to $800. It's important to consider the size of your load and budget accordingly. Remember that if the amount of junk is big, you may have to make several trips to the landfill, which can lead to more fees. To avoid this, plan in advance and collaborate with a reliable junk removal company to guarantee that your couch along with any other discarded items are disposed of correctly.
8. Landfill Charges for Furniture Disposal
When it comes to junk removal, factoring in landfill charges for furniture disposal is an important element to keep in mind. Furniture has a tendency to occupy a considerable amount of space in landfills, and this inevitably incurs supplementary expenses. To guarantee that furniture is disposed of in an ecologically responsible manner, it is essential to collaborate with a trustworthy junk removal firm that specializes in furniture removal. Such a company can provide you with an estimate for the disposal cost, which will typically include landfill charges. While these charges can vary depending on the location and the landfill, it's important to keep in mind that they are an essential part of responsible junk removal. By working with a professional junk removal company, homeowners can ensure that their furniture is disposed of in an environmentally responsible way, without breaking the bank.